What we do
EPCC is a leading Supercomputing centre, renowned globally for research, innovation and teaching excellence.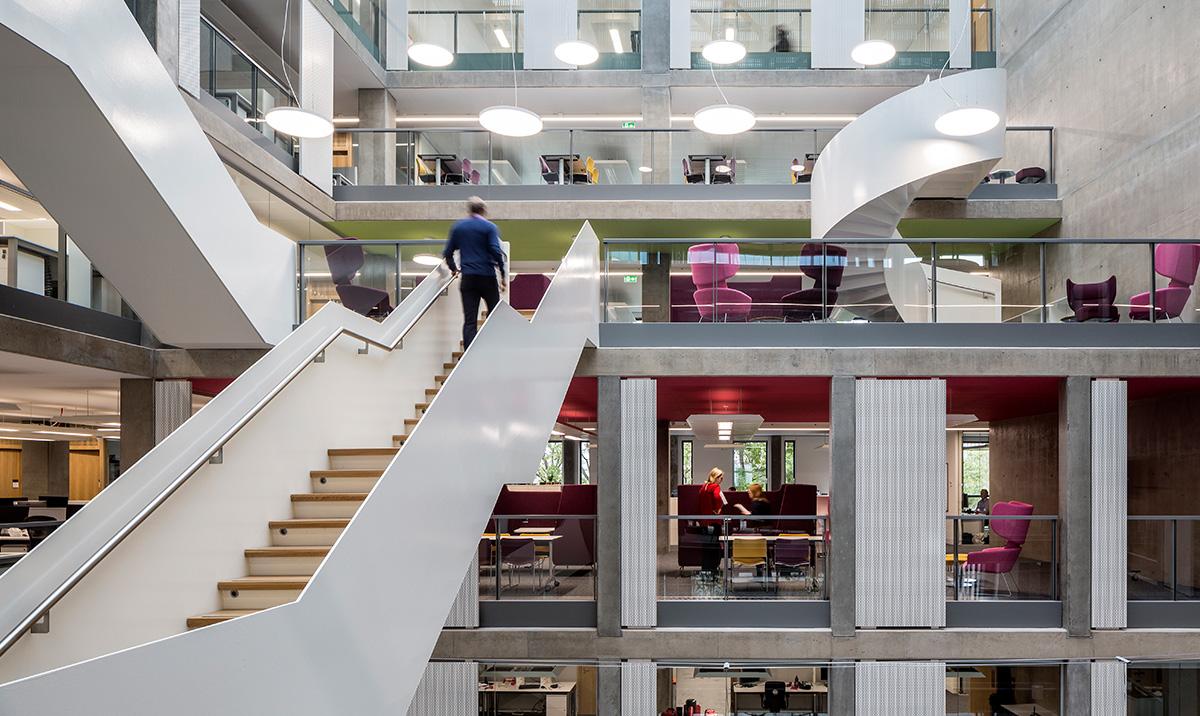 Since 1990, EPCC has developed a reputation for leading-edge capability in all aspects of High Performance Computing (HPC). Based at the University of Edinburgh, we work with industry, academia, public and third-sector organisations to promote the adoption and value of HPC.
With a team of more than 110 highly qualified specialists, we have an exceptional pool of talent. Our engineers and technical staff have a powerful combination of practical and theoretical knowledge that keeps EPCC at the forefront of industry and research.
Activities
Our mission is to accelerate the effective exploitation of novel computing throughout industry, academia and commerce. We strive to achieve this through four core work strands:
the hosting, provision and management of HPC and data facilities
advanced computing research and consultancy 
the creation of novel and high-performance software solutions
training and education including our established Masters programmes
Hosting
We host three UK National Supercomputing Services:  
These systems are unmatched in Europe and position us as a major HPC player worldwide. 
Data Innovation
Increasingly, HPC is being combined with new techniques in Data Science to address large-scale, complex data challenges. EPCC is at the centre of local, national and international efforts to develop the infrastructure required to meet the needs of these major research endeavours.
We also host and manage the Edinburgh International Data Facility (EIDF) which offers a secure data and computer infrastructure in which industry and academia can work together on social and commercial challenges. It underpins the Data-Driven Innovation initiative of the Edinburgh and South East Scotland City Region Deal. 
Leadership 
Collaborations with key HPC players, such as HPE Cray through the Cray Centre of Excellence, cement EPCC's position at the forefront of its field.
Through involvement with major programmes and collaborations like the Edinburgh and South East Scotland City Region Deal, we use our expertise to accelerate the adoption and value of HPC across sectors to improve products and services. 
Advanced Computing Facility
EPCC's Advanced Computing Facility (ACF) is one of the most sophisticated of its kind in the world. 
Each of the four computer rooms hosts speciality high-performance computers and is supported by associated plant rooms that provide dedicated power and cooling infrastructure. 
The majority of our equipment is water cooled. As water is a significantly more effective coolant than air alone, the ACF is an extremely efficient data centre. 
Commercial
EPCC's expertise combined with world-class facilities enable us to support a broad portfolio of commercial clients from local SMEs to multi-national blue-chip companies. 
We provide an on-demand HPC service that brings leading-edge Supercomputing capability to our clients. It allows cost-effective access to an impressive range of HPC resources that deliver the highest level of performance.
Funding
Our income derives from two primary sources:
public funding (UK research grants, Government service contracts, and European Commission research contracts) 
industrial and commercial cash projects
In addition to direct industrial support, EPCC receives support from:
Joint Information Systems Committee (JISC) of the Higher Education Funding Councils
Engineering and Physical Sciences Research Council
Scottish Enterprise
Commission of the European Communities
Economics and Social Sciences Research Council