Cirrus
Cirrus is an HPC system designed to solve computational, simulation, modelling, and data science challenges.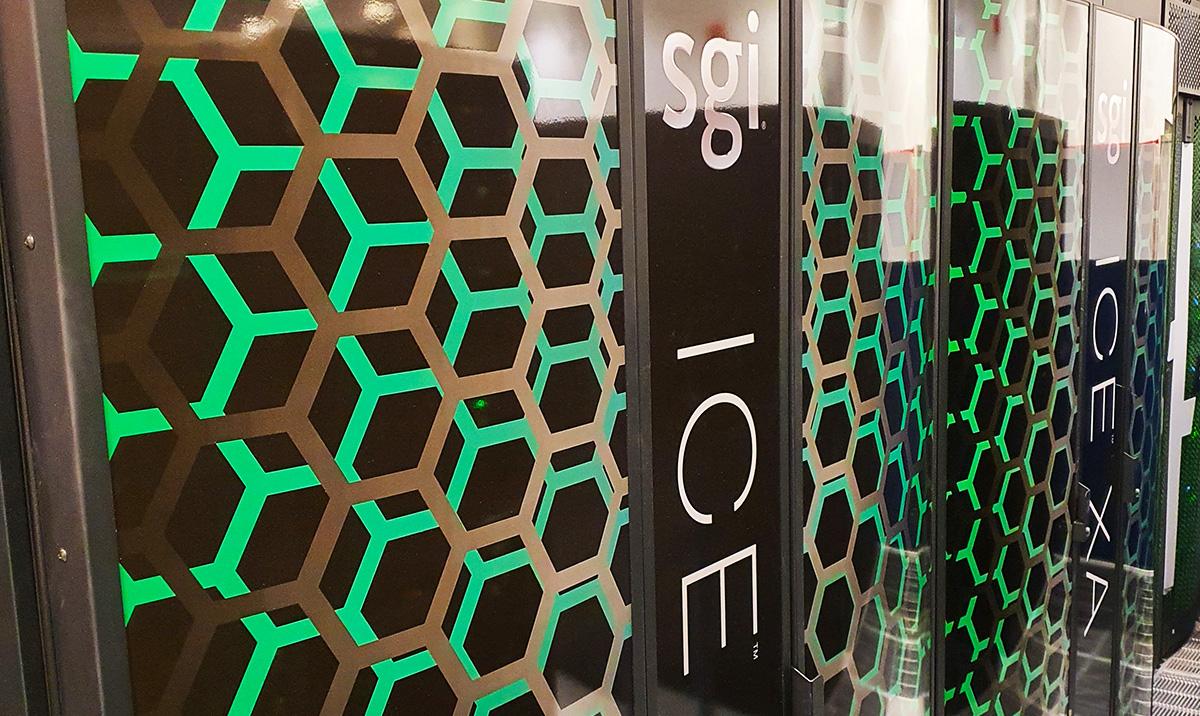 Cirrus is a state-of-the-art HPC system running industry-standard Linux that provides an ideal platform for users to solve their computational simulation and modelling challenges.
Users are able to run their own codes as well as accessing a range of commercial software tools. These are accessed on an on-demand, pay-per-use basis and used to solve CFD and FEA simulation and modelling problems in sectors such as:
Automotive
Aerospace
Energy
Oil and gas
General engineering
Life sciences
Financial services
Technology
# Nodes
280 CPU, 36+2 GPU nodes
CPUs
CPU Nodes: 2xIntel Xeon "Broadwell", 2.1 Ghz, 18-core per node
GPU Nodes: 2xIntel Xeon "Cascade Lake", 2.4 Ghz, 20-core per node
Total CPU cores
10,080 Broadwell cores, 1520 Cascade Lake cores
GPUs
4xNvidia Tesla V100-SXM2-16GB GPU, 640 Tensor core, 5,120 CUDA core per node, 152 GPUs in total
Total GPU cores
97,280 Tensor cores, 778,240 CUDA cores
System Memory details
CPU Nodes: 256GB per node, 71 TB total
GPU Nodes: 384GB per node, 14 TB total
Storage technologies and specs
406 TB DDN Lustre fast file system
256TB HPE XFS/RPOOL NVMe fast file system
Interconnect technologies and specs
CPU Nodes, login nodes and Lustre: 26 FDR Inifinband Switches at 56 Gbit/s
GPU Nodes and NVMe storage: 8 EDR Infiniband Switches at 100 Gbit/s
Layout/Physical system scale
Cirrus is composed of 4 HPE SGI 8600 cabinets as well as 4 support cabinets for system management and storage and a Cooling Distribution Unit
Cooling tech and specs
The Cirrus Compute Nodes are stored in water cooled HPE SGI 8600 cabinets
Scheduler details
Slurm
System OS Details
CentOS 8 (Compute Nodes) and Red Hat Enterprise Linux (Login and management nodes)
Science and applications
Cirrus provides an ideal platform for solving computational, simulation, modelling, and data science challenges. Work on Cirrus covers a wide range of fields including physics, chemistry and engineering.
Access
Academic access
Academic access to Cirrus is primarily available for work within the EPSRC remit and academics at Scottish Institutions. 
Details of academic access routes are available on the Cirrus website.
Commercial access
Cirrus has been designed to support a wide range of industry applications and EPCC can provide both access to HPC resources and also consultancy to effectively exploit HPC resources.
For access to Cirrus and EPCC expertise please contact support@cirrus.ac.uk.
Trial access
Details of instant access are available on the Cirrus website.
People
The key management staff for Cirrus are:
Prof. Mark Parsons (Service Director)
Dr Alan Simpson (Deputy Service Director)
Ms Josephine Beech-Brandt (Service Owner)
Support
System maintenance and provision are provided by the Service Desk, Computational Support and Engineering and HPC Systems Team within EPCC and the hardware provider HPE.
Support is available Monday to Friday from 08:00 until 18:00 UK time (excluding UK public holidays) via support@cirrus.ac.uk.
Resources